LEVEL 4: GOLD MEMBERSHIP
*All LEVEL 1, 2 & 3 files PLUS the following LEVEL 4 files:
• Reality Manifestation - Quantum Co-Creation
• Psychic Third Eye Activation
• Shamanic Trancework 3 - Vision Quest
• Shamanic Trancework 4 - Shape Shifting
• Vibrational Healing Session
• Mystic Experiences Brainwave Session
• Paranormal/Supernatural Experiences Trancework
• Meet Your Spirit Guides
• Communication with the Other Side – Séance Trance
• Automatic Writing Trance Session
• Advanced Body, Mind & Spirit Integration
• Ascension – Peak Spiritual Development
• Silencing Inner Dialogue - Silent Mind Session
• Soul Searching Brainwave Session
• Kundalini Activation Session
• Aura Viewing – Subtle Energy Perception
• Karmic Cleansing – Karma Trancework
• Synchronicity Acceleration Session
• Soul Retrieval Brainwave Session
• Contact The Ascended Masters Trancework
• Merkabah – Divine Light Body Activation
• DNA Activation – Peak Conscious Evolution
• Modern Alchemy Magickal Trancework
• Rainbow Bridge – The Astral Gateway
• Hypnogogia - Holographic Trancework
• Angel Wisdom Celestial Contact
• Huna Energy Healing Session
• Tibetan Monk Brainwave Trance
• Gaia – Pachamama – Mother Earth Trance


LEVEL 4 GOLD MEMBERSHIP



click to buy now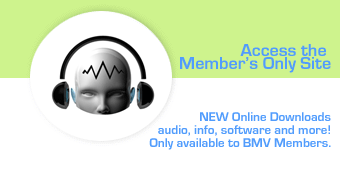 FREQUENTLY ASKED QUESTIONS
How does this membership plan work?
You simply choose your desired level of membership access using the above links. After sending your PayPal payment, you will receive an automated email with your password and instructions so you can immediately access the appropriate BMV MEMBER'S AREA where you can download all of online your audio files.
Will I be able to use the files after 30 days?
Yes. You will be downloading the audio files to your computer so once they reside on your local computer you can listen to them as often as you like, forever. There are no time limits on the use of the files themselves. However, trial members will need to download all files within the 30 day trial membership period.
How do I upgrade my membership plan for more access?
You can click the UPGRADE MEMBERSHIP link in the BMV MEMBER'S AREA to upgrade your membership level at any time. You can choose to upgrade or cancel your BMV Membership subscription at any time.
How can I cancel or downgrade my membership plan?
Unlike some online memberships that can be difficult or nearly impossible to cancel, you can end your membership plan at any time. You can simply email us with your payment details to end your membership.

COPYRIGHT NOTICE: Please note that all downloadable files are copyrighted and are provided for personal usage only. By joining, you implicitly agree not share, upload, reuse or distribute these files in any way without prior authorization from Brainwave Mind Voyages™.

JOIN NOW AND GET INSTANT ACCESS!
CLICK HERE TO SELECT YOUR MEMBERSHIP PLAN

We proudly offer a full line of cutting-edge downloads for an extremely affordable price. You will have instant access to a comprehensive audio library of brainwave entrainment files. You can pick and choose from any downloads, or download them all and store them for a rainy day.
Our brainwave entrainment products have been used by thousands of people all over the globe.
See what our customers have to say about our products by clicking here to read our BMV Feedback page.
Sign up for your membership plan today and use the MEMBER'S AREA to gain instant access to the most powerful psychoacoustic audio on the market.
CLICK HERE TO SELECT YOUR MEMBERSHIP PLAN
If you are interested in downloads, check out our new BMV DOWNLOAD AREA.
You can download all BMV CDs as well as all BMV Quantum Subliminal CDs. Check out these links for Hypnosis Downloads, Subliminal Downloads and other powerful Brainwave Downloads.
DOWNLOAD NOW AND SEE FOR YOURSELF!
---

BRAND NEW OFFERING: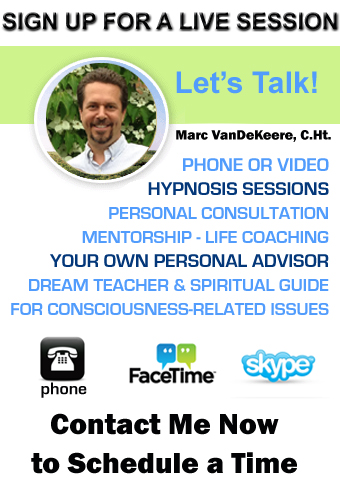 I have received many requests for live sessions and personal support via telephone and video chat (Skype or Facetime). I am proud to announce that you can now schedule your own appointments with me for personal consultations, hypnosis sessions or any general counseling, questions or concerns about your specific needs, life coaching, self-help issues, dream guidance, spiritual matters or just random questions about consciousness or reality in general. I look forward to speaking with you on the phone or video chatting via Skype or Facetime.
Click here to EMAIL ME for details about pricing and scheduling a live session. I will reply with more info for setting an appointment and scheduling a time that is good for you.
---